Cosby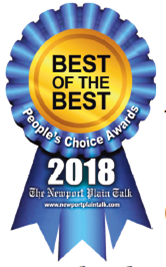 Real Estate, Inc. serves not only the Cocke and Sevier county areas that make up the community known as Cosby, but all of both counties, as well as the surrounding region. Having provided real estate services since the 1980s, the professional staff is experienced in all phases of residential properties and understands that the needs of retirees might be very different from the demands of a young family.
They are knowledgeable about the opportunities that vacation rental homes offer. Then can help guide you into making an informed decision that suits both your personal and financial situations. The purchase of undeveloped land, either for private use or future development, has unique concerns, and the Cosby Real Estate staff has considerable experience with these requirements. They are willing to help guide you through the county planning commission to avoid costly mistakes. Owner/broker Glen Beasley is dedicated to promoting both the unsurpassed beauty of the area and to helping sellers realize their full potential for their homes and lands.
They have been fortunate to have associates working with them that know the area and are committed to serving clients with integrity. The staff works diligently to satisfy the client by not only finding the perfect dream home, whether it be a small cabin overlooking a mountain vista or a spacious, custom chalet enjoying the rushing sound of trout creek—all know that no matter the budget, every family deserves honest and confidential attention.
The staff agrees that every man is the king of his own castle and the queen of her own nest, and that both castles and nests come in all sizes. They promise not to high pressure, not to show you more that you can afford, and will help you obtain the best and most fair price for your house or land. If you need help with home staging to show your listing in the best light or if they can help find refinancing in this difficult market, give Glen Beasley or Tim Thomas a call. They will always have time to give you non-pressured, but fact-based assistance.
And everyone at Cosby Real Estate reminds you to spay and/or neuter your pet! They are happy to provide fax or notary services for a small donation to the animal shelter's "Rolling Rescue" fund, which adopts pets that need new homes.
As published in Newport Plain Talk. Awarded Best of the Best for 2016, 2017 and 2018